The Man Behind the Brands
Often referred to as "The Man Behind the Brands", Mr. Ullmann has been the trusted business acceleration expert by top fashion moguls and CEOs such as Daymond John, Eddie Lampert, and Tommy Hilfiger.
Mr. Ullmann is arguably the world's leading expert in celebrity brand development, brand management, licensing and distribution, and monetization having contributed to the successful launches of brands for clients including Jennifer Lopez, Adam Levine, Nicki Minaj and many others. The brands he has worked with have generated over $6 billion dollars in global sales.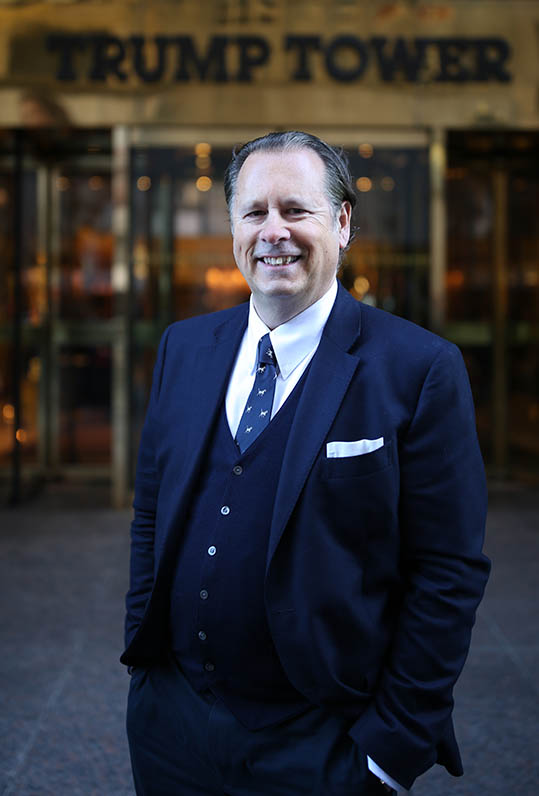 (1994-2018) Over $6 Billion in Global Sales
Corporate VP, Donna Karan International (1994-1998)
Mr. Ullmann was recruited by Donna Karan to oversee expansion of the brand, resulting in a dramatic increase in international sales and the opening of 80 Donna Karan / DKNY flagship stores.
President, FUBU International (1999-2004)
Mr. Ullmann was recruited by FUBU founder Daymond John (Shark on the hit ABC show Shark Tank) to accelerate the growth of FUBU International. Bernt led the organization from $70 million to $700 million by driving numerous licensing transactions. 
President, Phat Fashions (2004-2008)
Mr. Ullmann was recruited by music mogul and Phat Fashions founder Russell Simmons to oversee the transition of the company from wholesale manufacturer to licensing and brand management entity, delivering retail sales of approximately $800 million.
Co-Founder/CEO, Star Branding (2009-Present)
Mr. Ullmann partnered with fashion mogul Tommy Hilfiger along with Andy Hilfiger and Joe Lamastra to found Star Branding. The critically acclaimed licensing and brand management group specializes in creating, incubating, developing, marketing and distributing leading global lifestyle brands.
Founding CEO, MESH (Music, Entertainment & Sport Holdings) (2010)
As founding CEO of MESH, a partnership with Li & Fung, Mr. Ullmann procured several high-profile transactions, the best known being the Jennifer Lopez and Marc Anthony exclusive licensing arrangement with Kohl's, the largest brand deal in U.S. history with record-breaking retail sales.
CEO, Shop Your Way Brands (2013)
Called upon by billionaire Mr. Eddie Lampert, Chairman and CEO of Sears Holdings Corporation, Mr. Ullmann oversaw the highly successful launch of the two celebrity brands Nicki Minaj and Adam Levine, with worldwide distribution and retail sales projected in the hundreds of millions of dollars. 
CEO and Co-founder, Celebrity Lifestyle Brands (2016-Present)
Mr. Ullmann's most recent venture in partnership with experienced investor and digital marketing expert Greg Writer, Celebrity Lifestyle Brands leverages state-of-the-art technology, digital marketing strategies and social media followings of celebrities and influencers to launch product and apparel brands in the digital marketplace.
Work 1-on-1 With Bernt to Scale Your Business