If you're looking for the best in a brand & business acceleration coach, mentor & consultant, look no further. With a track record of over $6 Billion in growth and transactions, Bernt and his team deliver results. Below are the options on how you can work directly with Bernt Ullmann & his team to accelerate the growth of your brand and business.
Coaching
& Mentoring
45 min bi-weekly coaching call w/ AJ Adams, Greg Writer & Bernt Ullmann

Access to all digital trainings

Guest Pass to Mastermind Investment Club + 50% discount on membership

1-on-1 digital marketing coaching with Greg Writer
Licensing
& Brand Strategy
Direct licensing and brand strategy consulting from Bernt Ullmann. (Approx. 40 hours per month)

Marketing consulting w/ Greg Writer (2x 45 min calls per month)

Social media marketing consultation w/ AJ Adams (2x 45 min calls per month)

Free Mastermind Investment Club membership + guest pass
Licensing
& Brand Management
Direct licensing and brand strategy management from Bernt Ullmann. (Approx. 60 hours per month)

Dedicated social media marketing & management team

Dedicated digital marketing team

Free Mastermind Investment Club membership + guest pass
Interested in a direct partnership with Bernt?
Greg Writer
CEO, Celebrity Lifestyle Brands
Mr. Writer is an experienced C-level executive, accredited investor, and serial entrepreneur who has founded several successful multi-million dollar companies in addition to guiding hundreds of companies through the process of going public.
At the age of 21, he became the youngest owner of a full-service investment bank in U.S. history. Mr. Writer has raised millions of dollars for early stage companies like the Home Shopping Network, Smarte Carts, Go Video Dual Deck VCR…and by the time he was 24, was running the trading desk for his investment firm.
Mr. Writer also launched Angel Investors Network (www.AngelNetwork.com), one of the first online angel investment groups alongside business partner Kevin Harrington (Original Shark from the hit ABC show "Shark Tank"). He also wrote the book "Saving America One Crowd @ A Time", one of the first books written about crowdfunding laws.
He has coached thousands of entrepreneurs in all areas of marketing, and has been teaching marketing across the United States since 2004.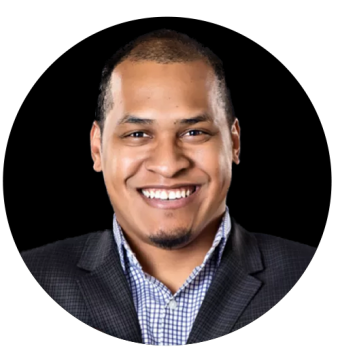 AJ is proof that where you are doesn't determine who you are. And when life has said "You can't…" he has always responded "Watch me!"
From high school dropout to entrepreneurial dominator, AJ is an irrationally passionate businessman. He is a member of the Forbes Coaches Council, has appeared in Huffington Post, and is a sought-after keynote speaker on digital branding, entrepreneurship and social media. AJ has leveraged his personal brand to build a successful business, work with celebrity clientele, and share the stage with top industry thought leaders including "The World's Leading Motivational Speaker", Les Brown.